SEO
PPC
Email Marketing
Facebook Add
Landing Pages
We offer you the best digital marketing services to
increase your conversions, sustain traffic and grow your brand online visibility
Grow your revenue with digital experts and make every click count with solid SEO strategy.
SEO is the key point to get boost in online business. We give you the opportunity to get right strategy to suit your business needs and driven traffic to your website with our specialized search engine optimization services for better conversions. Our team of professionals brings effective digital marketing solutions to help your business grow..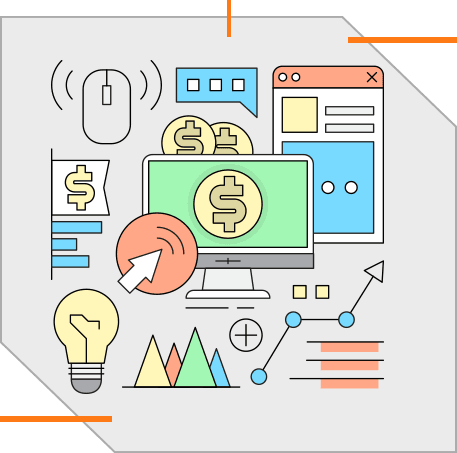 Hashlob provide comprehensive PPC services to help you reach your customers quickly and in a cost-effective manner
Running an Adwords campaign or PPC Advertising is easy, but doing it in the correct way is a real challenge. And here Hashlob comes in. We have team of Adwords Certified Specialists that built perfect marketing campaign for you without draining your wallet.
Be a step ahead to become truly digital with Social Media Management that helps you to flourish in this expanding digital tech world
Most proficient team to handle your social media management whether it is related to posting or direct correspondence with consumers we come up with the best tools to make communication easy as well as effective. Therefore reach us for maximum user engagement and social media management.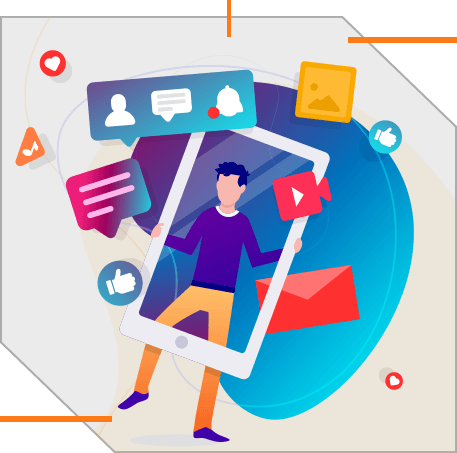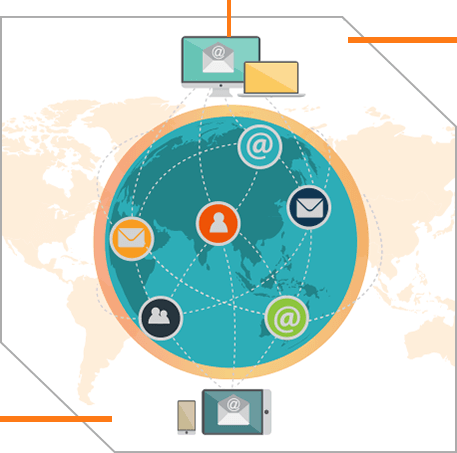 Want to connect with your audience? Email marketing is a vibrant and powerful method to connect with people
When it comes to email not all the emails are worth looking, most of them are junk and sent to the trash without thinking again. For this we make sure your campaign email never touches the dreaded shredder. Related, quirky, and interesting, that's what we aim for.
Facebook a king of social network, Facebook ads will help to make your business super successful and build remarkable audience
Facebook Ads are brief ads that displays on the right side of your homepage, from them not all are related to you but most of them are relevant to products you may searched for, viewed or liked them. What we do is we target those people who are genuinely interested in the product we are promoting, assuringpeak results and related viewership.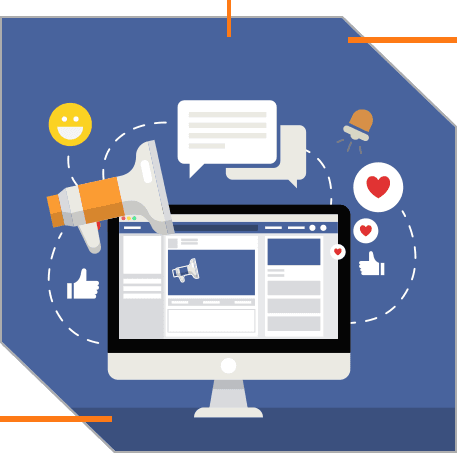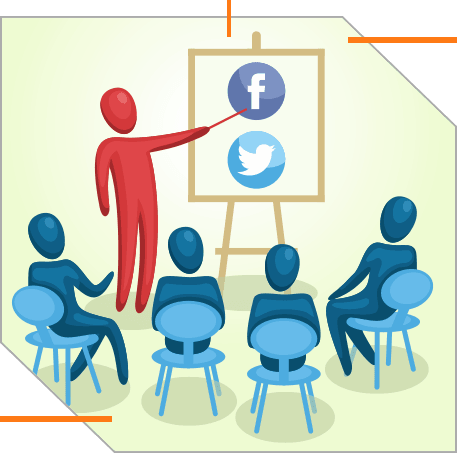 Connecting customers to your brand with improved Facebook and Twitter Marketing to keep you visible in tech world
Social Media Marketing is not just advertising on Facebook and adding few posts on Instagram. It is all about using correct tracking tools to measure how well your social media campaign is working and what things you need to change to make it even better. That is what we do. Boost your campaign to make it all better.
Your business deserves much better online reputation, so trust us to achieve solid brand existence.
Your reputation is our foremost priority. Improving your brand image, refining your personality and turning a small and startup business into a globally known brand is what we seek towards achieving.